How Americans Spend Their Time

Here are some of the facts you can learn from the Bureau of Labor Statistics latest American Time Use Survey, which illustrates a day in the life of Americans.

Education doesn't keep studens awake at night.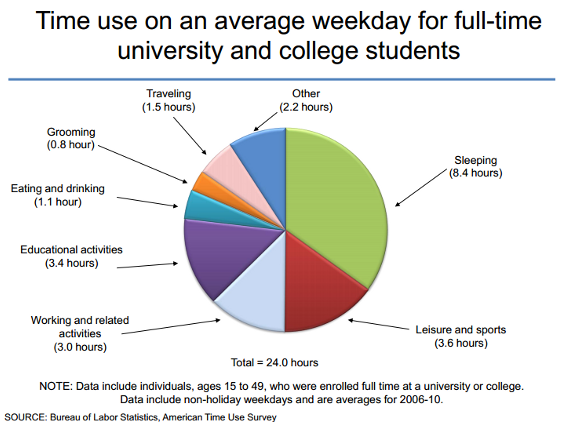 Working at home is not verry common among full time employees.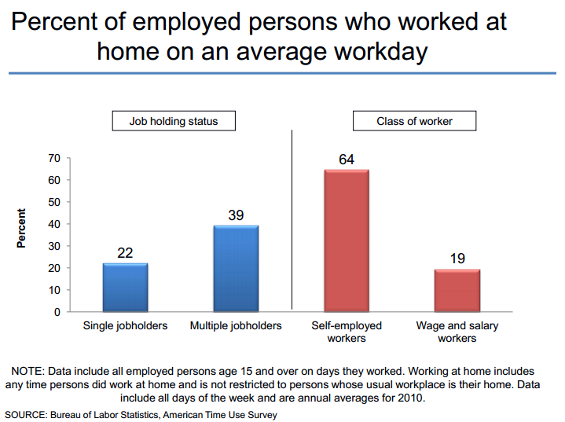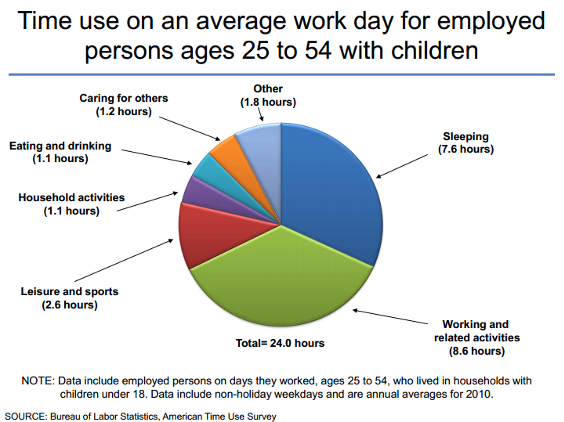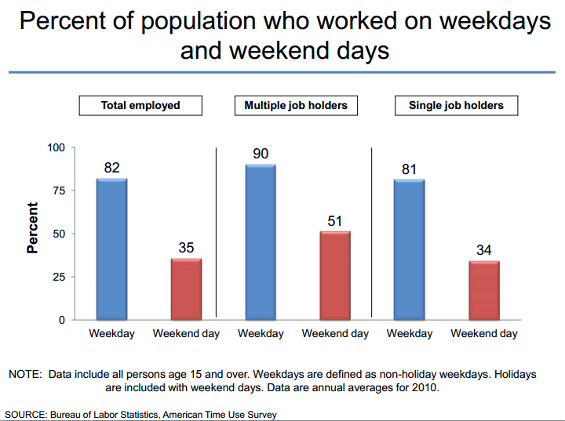 Women are more engaged in household activities.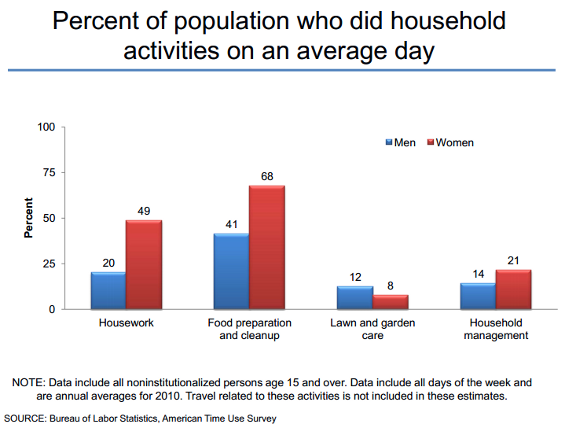 Older americans watch more TV than the younger generations.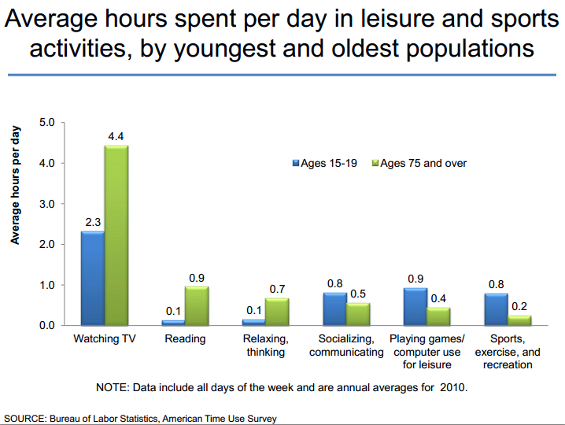 Across all ages TV is king in the top of leisure activities.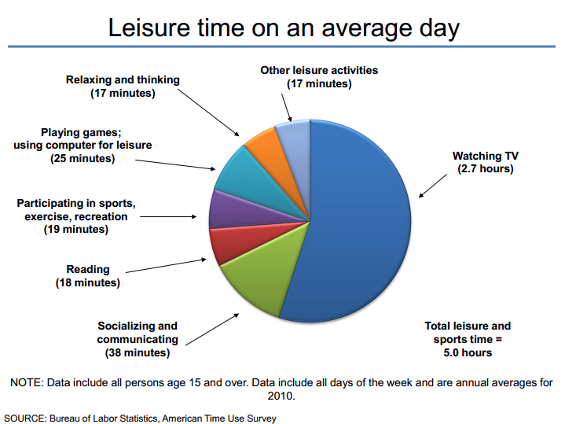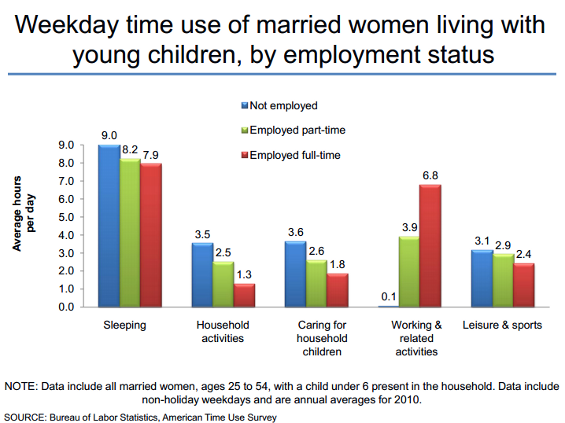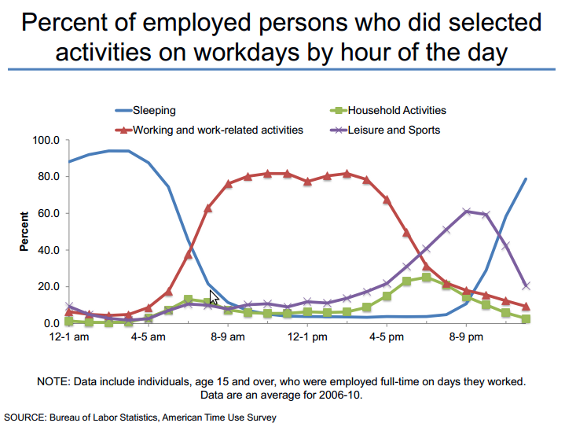 Once again, women lead in the main categories of household activities.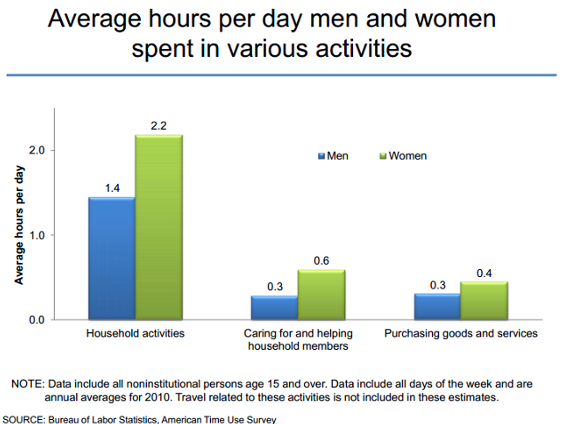 You can post your comments on my Facebook Page.